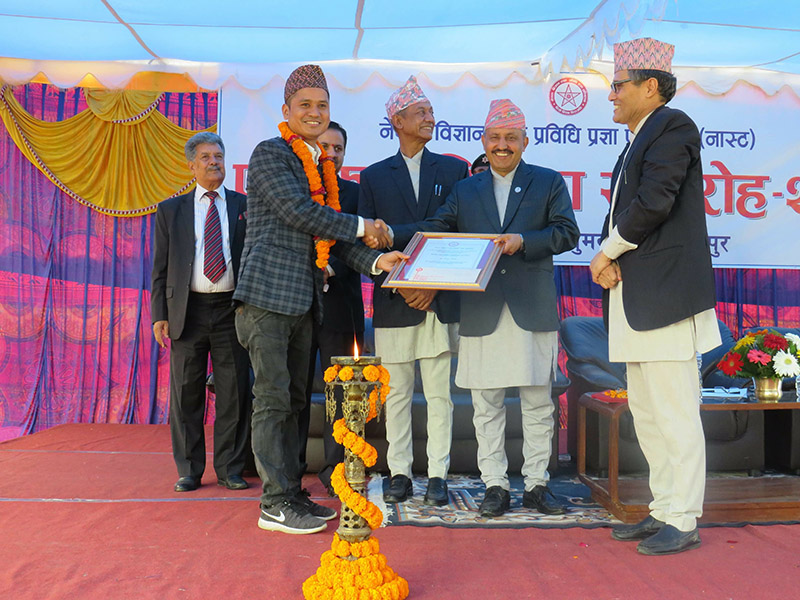 KATHMANDU: Journalist Laxman Dangol, who has been working in the field of science related journalism for a decade, has been conferred with Science and Technology Journalism Award for 2074 BS.
Minister for Education, Science and Technology, Giriraj Mani Pokhrel, presented the award to journalist Dangol amid a programme organised at the premises of Nepal Academy of Science and Technology (NAST), in Khumaltar, Lalitpur. The award carries a purse of Rs 50,000.
NAST stated that the award has been presented to journalist Dangol for his contribution in dissemination of science and technology related news in simple and intelligible language through the medium of press and radio.
Dangol, who has remained the managing director and editor of RevoScience Media Pvt Ltd, is also the secretary of Nepal Forum of Science Journalists (NFSJ). Prior to this, Dangol had also worked as a science correspondent for BBC Nepali service for a period of three years.
 Editor's Pick: News adapted from The Himalayan Times Read more at THT