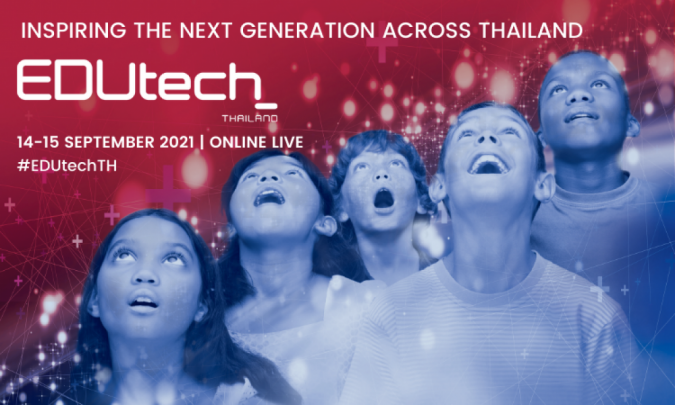 Hundreds of educators, policymakers & technology leaders assemble to discuss the future of education in Thailand on 14-15 September 2021. EDUtech Thailand will bring together the entire Thai education ecosystem to discuss new strategies, pedagogies and innovations to help inspire the next generation.
According to EDUtech Thailand, 100 plus speakers expected from K-12 Schools and higher education Institutions across Thailand will be addressing key themes such as Digital Leadership, Digital Schools and Digital Campus in both English and Thai.
In-addition, Kalaya Sophonpanich, Deputy Minister of Ministry of Education, Thailand will be addressing opening keynote. Banchong Mahaisavariya, President of Mahidol University, Chayaporn Wattanasiri, President of Mae Fah Luang University and Jirapon Sunkpho, Vice President on Information Technology of Thammasat University – Thailand will discuss about the strategies for transformation with leaders from Aruba and the Thai Programmer Association. 
Natcha Thawesaengskulthai, Vice President for Strategic Planning, Innovation and Global Engagement od Chulalongkorn University and Suchatvee Suwansawat, President of King Mongkut's Institute of Technology Ladkrabang will also be delivering keynote addresses about their digital transformation journeys. 
In-addition, the event is hosted the exclusive keynote panel in second day, lead by the Digital Economy Promotion Agency(DEPA). DEPA will be discussed features the topic like "Upskilling on Coding, STEM, IoT and AI for schools."