Virgin Orbit will send these payloads into space from Spaceport Cornwall, which is one of several new facilities across the country that are set to provide launch services.  
Last week, during the Farnborough International Airshow, it was announced that a spacecraft developed with the support of ESA will complete the line-up for this inaugural launch from the UK.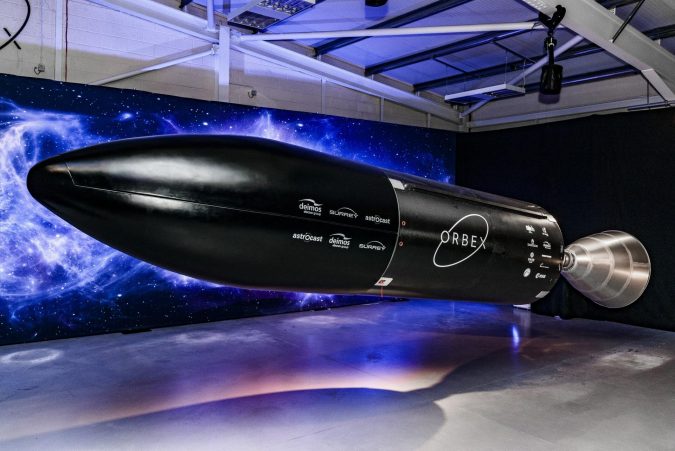 Called Dover, the research satellite is from the international engineering firm Rhea Group. It was built in Oxfordshire by space company Open Cosmos.
The pathfinder satellite will transmit an innovative new signal, specially designed by engineers at Rhea, providing data from space that can be used to confirm the performance in providing a solution for global navigation satellite system resilience.  
It will share a ride with five other missions, including the first satellite to be built in Wales, developed by Space Forge.
During the horizontal launch, a Virgin Orbit 747 will take off from the runway at Spaceport Cornwall, carrying a rocket beneath its wing. The plane will fly out over the Atlantic Ocean before blasting the rocket into space, delivering satellites into orbit.
Following the flight from Cornwall, attention will turn to other facilities across the UK, including Spaceport Sutherland in the Scottish Highlands and SaxaVord Spaceport in the Shetland islands, both offering vertical launch services.
Built by Scotland-based aerospace firm Orbex and its partners, the 19 m long launcher – called Prime – will be powered by liquid oxygen and sub-cooled bio-propane, a clean-burning renewable fuel.
ESA contributed to Orbex Prime by co-funding the development of key spaceflight electronics, including lightweight avionics technology and the guidance, navigation, and control software subsystem.
This program is also supporting Scottish start-up Skyrora in the development of a launcher for small satellites.