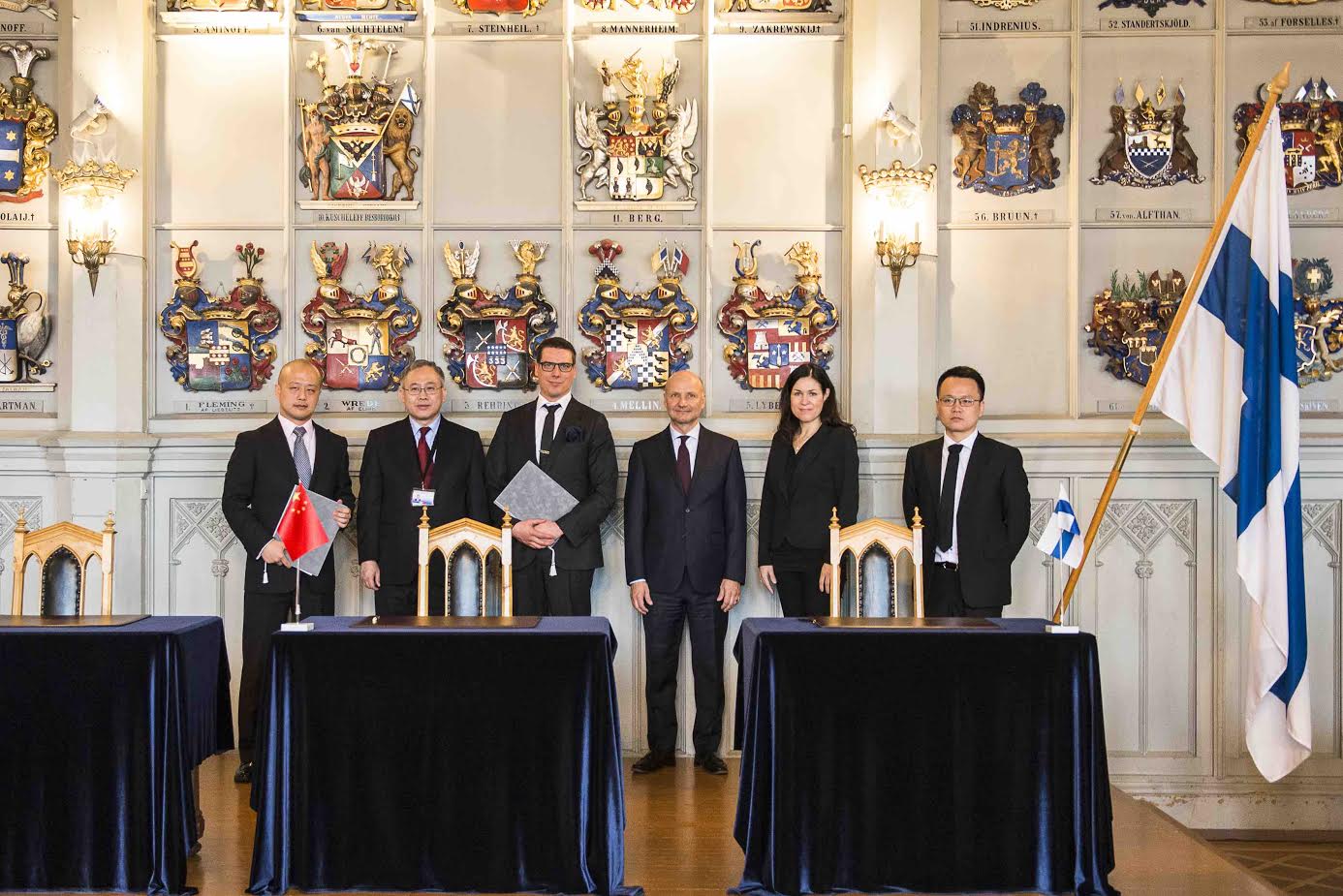 HELSINKI – Finnish manufacturer of heavy duty electric drivetrains Visedo has signed a letter of intent to help the company access China's booming electric vehicles market.
Visedo CEO Kimmo Rauma signed an understanding with venture capital and private equity fund management company, Beijing Capital Investment, to continue ongoing discussions for an investment into and cooperation with Visedo to manufacture and sell electric drivetrains in China. The potential resulting investment would be made from a new SinordCapital fund to be established.
The letter of intent was signed during the official visit of President of the People's Republic of China Xi Jinping to Finland, during the leader's meeting with President of Finland Sauli Niinistö.
China is pursuing clean technology innovation as part of the nation's 13th Five-Year Plan and the related National Strategic Emerging Industries Development Plan, announced by President Xi last year. Within that time, China is expected to be the world's single largest electric vehicle market.
The state-owned Beijing Capital Investment company selected Visedo as one of its candidate portfolio companies to enter discussions for the Finnish company's advanced technologies, innovation capabilities and expertise in developing hybrid and electric drivetrain solutions for the commercial and passenger vehicle sectors.
Beijing Capital Investment Company Vice President Lu Wenyi said:
"With its high-speed growth, China is the world's largest EV market. As one of the leading Chinese venture capital players, we are actively engaged in investment into cleantech and renewable energy.
"Finland, with its great innovation and research capability, represents a major overseas market for cross- border investment. Based on the great potential opportunity for Nordic high-tech to enter the Chinese market, we started SinordCapital Fund, a collaboration with Sinord Capital, for the purpose of introducing Nordic technologies and know-how to China via equity investment."
"We are glad to explore the collaboration with Visedo based on its technologies, innovation capabilities, expertise and most importantly, its ambition to play an active role in the Chinese market.
Visedo CEO Kimmo Rauma said:
"The revolution to electrify the world's transport is already underway and China is doing more than most to make this a reality. The Visedo team understands that as the world's largest market for electric vehicles, China is crucial for Visedo'spush to ensure hybrid and electric drivetrains are the heart of more commercial and heavy duty transport solutions worldwide."
"China has been a key market for Visedo, and we've been pursuing business opportunities there since 2012. For Visedo to have a local venture capital investor like BCI represents not only the necessary capital contribution for growth and expansion but also having a door-opener to the Chinese market, through its business networks with potential Chinese clients, OEM factories and policy makers."
Please follow and like us:
Related Posts