BY Kat Sarmiento
The gig economy is continuously booming all over the world. Many people choose to be part of the gig economy since they can manage their time better and be their own boss. It also gives people the opportunity to earn more, given the financial impact caused by the pandemic.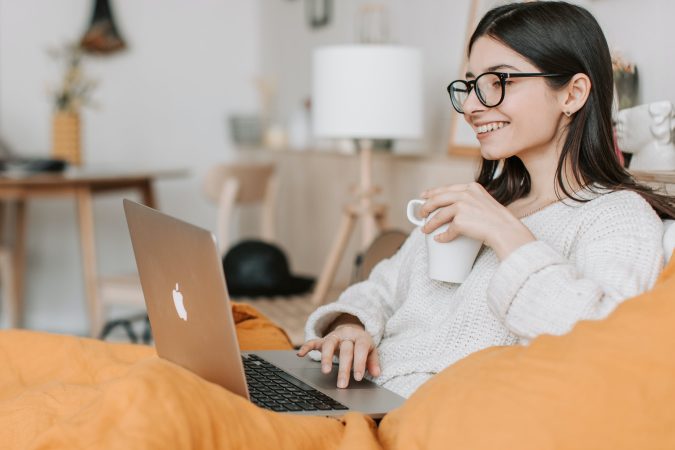 While the gig economy is helpful for individuals, it also benefits small businesses. This situation allows small businesses to hire freelance experts instead of full-time workers. While some are hesitant to avail of freelancer's services, you might be surprised that it can be very advantageous. Here are some reasons why small businesses should hire freelance workers.
You benefit from their expertise.
Freelance workers are usually experts in their chosen field. That is why they opt to leverage this to earn money. In fact, they need to update themselves with the latest trends and technologies to stay marketable. The expertise of freelancers can help small businesses get things done so you can focus on other things that the business needs. There is no need to check on them always as you are ensured that they know what they should do, as long as directions and expectations were discussed and agreed upon from the start.
You save money.
By availing of freelance services, you cut down on overhead costs and manage business finances better. There is no need to hire a full-time worker, which means you save on recruitment and hiring expenses, training costs, health insurance, and other benefits. You can even save on office facilities since most freelancers work from home.
You can use the money saved in paying your small business loan to start up the company. You may also use these savings to expand the business further.
You meet your deadlines.
Freelancers are used to working on tight schedules. They take pride in it since it will make their portfolio look better. Since clients will give feedback on the freelancers' websites or social media accounts, freelance workers make sure that they can submit their work on time or earlier. Most freelancers use a project tracking app to ensure that clients' requests and deadlines are met to convert them to regular customers and have repeat business.
You get fresh ideas and innovations.
Freelancers have worked with different companies and industries. Since they are exposed to diverse clients, they have seen various practices. They have witnessed different and unique ways of running a business and have gained insights into dealing with challenges. With that, you can expect to get "out of the box" ideas since they have not ingrained the company culture or usual ways of working in your business.
You can hire global talents.
Another advantage of hiring a freelance worker is that it widens your talent pool. You are not limited to applicants who live near you. Also, you don't need to fly them into the country just to avail of their service and expertise. Freelancers can remotely work while you get world-class talents.
You can avoid risks.
Small businesses can be erratic- one minute you are stable, and it can suddenly become unsteady. With freelancers, you avoid the risk of lay-off should you need to downsize the company. Hiring freelancers prevents you from the agony of terminating full-time employees because you can no longer afford them.
You get more flexibility.
Freelance workers are not confined to the usual work hours of a typical full-time employee. It means that small businesses can avail themselves of the assistance they urgently need. You don't need to wait for your full-time employee to report back to work for them to address the concern. Freelancers can go out of their way to solve a situation and meet the client's needs.
What are the common freelancing services availed by small businesses?
There is a variety of freelancing services that small businesses can avail but the usual ones availed are:
Writers and Editors
Website Designers
Programmers
Mobile app developers
Online marketers
Graphic Designers
Virtual assistants and Admin Support
Accountant
Many platforms and sites are available that can help you find the right freelancer. Since many freelancers are in the market nowadays, make sure that you interview them well to get the best fit. You can also connect with their previous clients to check their performance and if they would recommend this freelancer. You can even ask the freelancer's sample work to make sure that it would match your business needs.
Key takeaway
The gig economy is booming for a reason- it is because you get many benefits from hiring freelance workers. Small businesses should take advantage of the services of freelance experts. You'll be surprised that hiring freelancers might be the best decision you have made as they will be your partners in making your small business turn into a big and stable one.

Kat Sarmiento is a Molecular Biology Scientist turned Growth Marketing Scientist. During her free time, she loves to write articles that will bring delight, empower women, and spark the business mind. Kat Sarmiento can be reached at kats.contentstudio@gmail.com