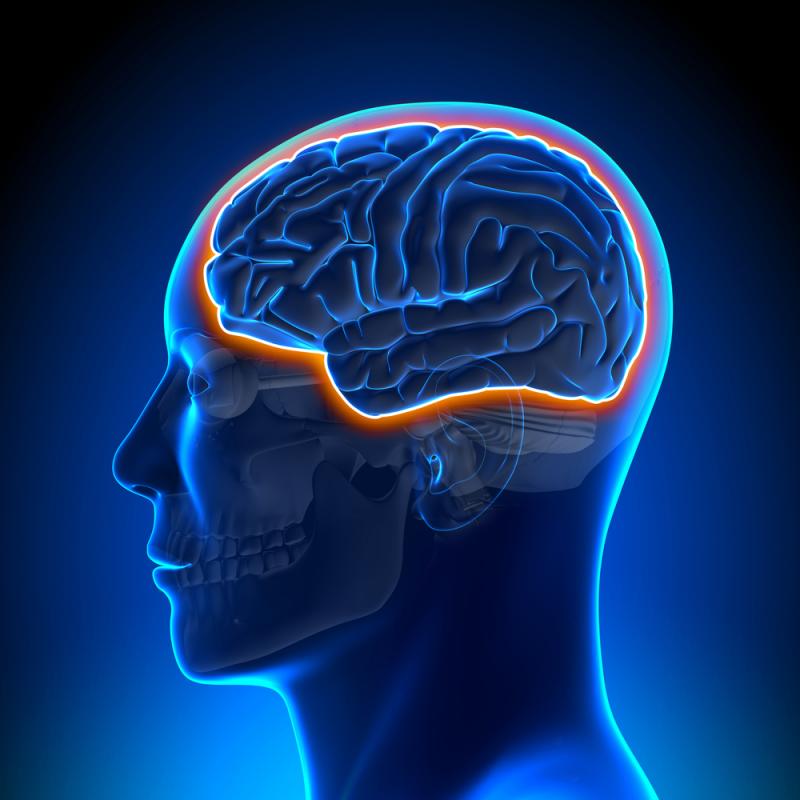 In fighting the deadliest form of brain cancer, Glioblastoma, cancer specialists have been extremely frustrated by the inability of anticancer drugs to penetrate the blood-brain barrier (BBB). Now, for the first time, a drug is being developed which has shown in clinical testing to cross this barrier and attack the tumor directly. Belonging to the class of powerful anthracyclines considered to be among the most effective anticancer treatments ever developed, Berubicin, was created in the lab of world-renowned cancer therapeutics expert Dr. Waldemar Priebe, Professor of Medicinal Chemistry at the Department of Experimental Therapeutics, at the M.D. Anderson Cancer Center. Today, CNS Pharmaceuticals is working to develop this compound, which is expected to enter Phase II Clinical Trials funded in part by an equity crowdfunding campaign.
The breakthrough has shown promising results in its Phase 1 clinical trials in which 44% of brain cancer patients treated demonstrated significant anti-tumor activity. In such trial, Berubicin appeared to effectively bypass the BBB, reach the brain and destroy Glioblastoma cells.
"Because anthracyclines have never been able to cross the blood-brain barrier before, the unique properties of Berubicin are extremely encouraging and exciting with the potential to fight and perhaps finally conquer this terrible disease." said Dr. Sandra Silberman, Chief Medical Officer, CNS Pharmaceuticals. "The results of the Phase 1 Clinical Trial suggest that Berubicin may change the way Glioblastoma is treated worldwide."
Glioblastoma is a highly invasive brain tumor with limited response to current therapy, and almost uniformly fatal. It is the most common type of brain cancer with over 12,500 cases projected in 2018 in the U.S. alone. Last year Senator John McCain was diagnosed with the disease which has a median survival of only 14.6 months, a scenario unchanged for decades. Fighting brain cancer has been particularly difficult because of the BBB, which is made up of special endothelial cells that pump potentially harmful substances out, keeping any disease-causing pathogens from entering the brain. But this property has also kept most anticancer drugs that could effectively kill these tumors from reaching the brain.
However, Berubicin is different. "No anthracycline – the class of anticancer drugs to which Berubicin belongs – has ever been able to show anything like these results, based on this class of drugs' inability to get into the brain," said John M. Climaco, CEO, CNS Pharmaceuticals. "This disease does not discriminate. In addition to Senator McCain, Senator Ted Kennedy and Beau Biden, Vice President Joe Biden's son, both died from it. Should our future clinical trials demonstrate that Berubicin has this unique capability and unprecedented effectiveness, this could be the most important advancement in treating this type of cancer in over a century. Despite decades of research into Glioblastoma, there have not been any significant therapies that impacted overall survival."
Unique Equity Crowdfunding for Phase II Clinical Trials
In a step toward democratizing the financing of this important cancer drug technology, CNS Pharmaceuticals is running an equity crowdfunding campaign on Republic, utilizing new equity crowdfunding securities laws called regulation CF or Reg CF for short, to support the development of Berubicin. A portion of this capital will fund early work in preparing for the Phase II Clinical Trial. Additional funds are expected to be raised through a planned IPO and NASDAQ listing later this year, with an offering of up to $15 million.
"Developing new drugs is clearly an expensive proposition. CNS Pharma is excited to offer an equity crowdfunding campaign where ordinary individuals and sophisticated investors alike can help to potentially change the lives of many very sick people around the world," said Climaco.
CNS has assembled a world-class team of researchers and executives to continue Berubicin's development, including Mr. Climaco, former CEO of Axial Biotech, Inc. where he raised more than $50 million in financing to develop ScoliScore, and Sandra Silberman, M.D., PhD., CNS Chief Medical Officer, a practicing physician in the Duke University Medical Center Hematology/Oncology fellowship program and former leader of the global clinical development for Gleevec™, one of the most important anticancer drugs ever approved.
The CNS board of directors and scientific advisory board include Berubicin's discoverer and CNS founder Dr. Waldemar Priebe as well as Don Picker, Ph.D., who led the development of anticancer drug Carboplatin, Sigmund Hsu, M.D., an internationally renowned specialist in brain and central nervous system diseases and George Gumulka, Ph.D., a scientist with decades of biotech and chemical R&D experience.
Source: dddmag
Related Posts via Categories